There is a perception that "made in China is not of good quality" that everyone knows in the world. As a matter of fact, we can say that this perception is a fabrication of other countries that are in competition with China. Despite this, Chinese companies have been able to gain a strong position in the market.
At the beginning of these powerful companies are companies such as Huawei, Xiaomi, Oppo and Vivo. The Chinese financial crap situation we mentioned above is actually not valid. Because all the electronic devices we use today came out of the hands of Chinese manufacturers and were produced there. Now, a car will be added to these products by Xiaomi in the coming years.
Xiaomi put its electric car on the street
The announcement of the Chinese company Xiaomi that it will produce electric cars ensured that a serious competitive environment would arise in the markets. After a long time, the company's electric vehicle has now come to the testing phase. Although the vehicle seen on the roads is camouflaged, it will be one of Xiaomi's most important projects.
Although gasoline vehicles are widely preferred, many companies focus on electric vehicle production. Xiaomi, which made a name for itself with its price-performance products in this period when internal combustion engines began to be abandoned, is one of the companies that follow this step.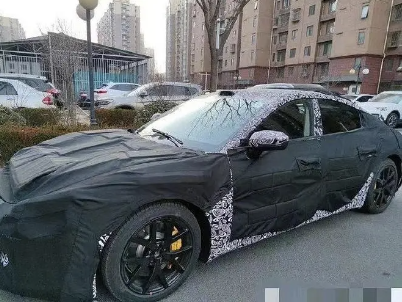 Lei Jun, CEO of Xiaomi, explained that they put a lot of effort as a company on how to produce the new electric vehicle. The new vehicle is targeted to enter production in the first half of 2024. Because the company's total investment in automobile production in the first three quarters of 2022 was announced as 1.86 billion Chinese Yuan (270 million dollars). This shows that the vehicle will be on the market in the near future.
Although the information has not been confirmed yet, many Chinese claim that they have seen Xiaomi's electric vehicle on the roads. As can be seen in the pictures, the vehicle is being tested by protecting it with camouflage. These 2 photos are allegedly taken near the Xiaomi Science and Technology Park in China.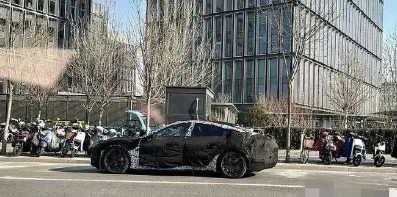 Xiaomi's electric car will have autonomous driving technology, just like other EVs. The starting price of the vehicle, which is expected to exceed $ 40,000, is expected to satisfy its users in terms of price-performance.