In December, inflation in the Euro Area was announced as -0.3% monthly, 9.2% annually, below the forecasts of -0.1% monthly and 9.5 percent annually. Core inflation, on the other hand, came in at 5.2% year-on-year, above the forecasts of 5.1%.
Eurozone inflation has returned to single digits for the first time since August, raising hopes that the bloc's consumer price rise has reached its peak.
Eurostat said on Friday that the December reading stood at 9.2%, with a slower rise in energy costs behind the moderation. The figure reflects slowdowns in Germany, France, Italy and Spain and is below the 9.5% expected by economists polled by Bloomberg.
However, highlighting how inflation continues to threaten the European economy, a measure of key price pressures that are removing energy and food has risen from 5.1% to 5.2%, reaching a record high.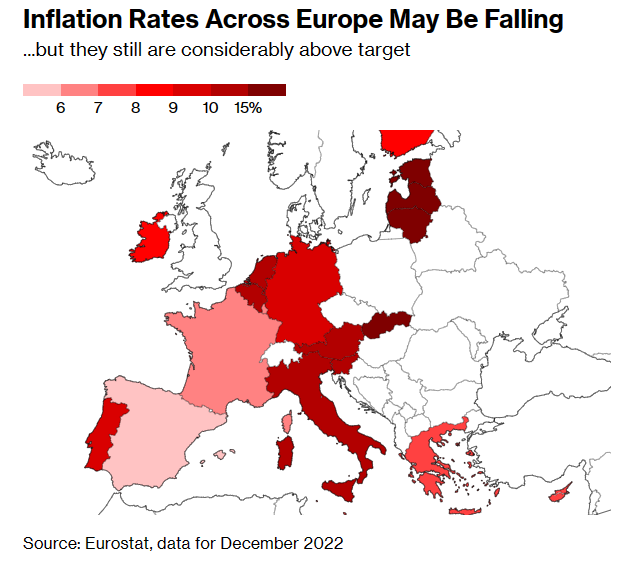 It's this indicator that the European Central Bank is likely to focus on as it navigates the most aggressive wave of rate hikes in its history. In the US, too, the Federal Reserve has been warning investors not to underestimate the desire to tighten monetary policy, ignoring the easing in headline inflation.
According to Francois Villeroy de Galhau, head of the Bank of France, the peak of borrowing costs could only be reached towards summer.
"Then we will be ready to stay at this terminal pace for as long as needed," he said in Paris on Thursday.
ECB Governing Council member Martins Kazaks expects "significant" increases at the next two meetings in February and March. In Latvia, where he runs the central bank, inflation has risen to 22% and now remains close to that.
President Christine Lagarde cautioned against focusing on changes in Europe's headline rate, saying that "we can't be fixed on a single number" as there are "good reasons to believe" price growth will pick up again in January.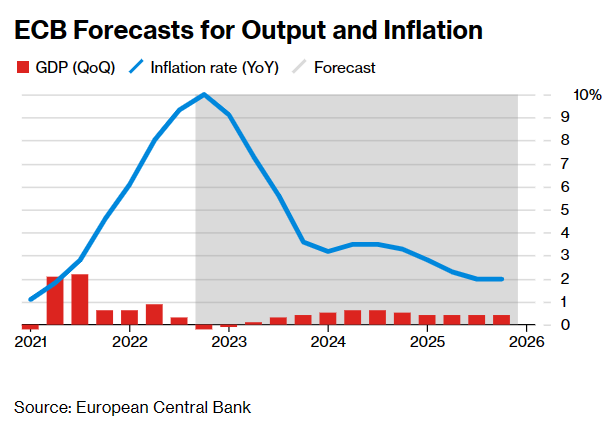 Bloomberg