Financial markets will face a dangerous stress test in 2023 as global inflation rises and the era of ultra-low interest rates comes to an end. While banking systems are more robust than they were in 2008, a real estate recession could severely impact highly leveraged financial firms. Equity companies that provide financing to companies without the intermediary of the capital market, which we will describe as "private equity", with the concern of producing a systemic crisis.
The fact that the world did not experience a systemic financial crisis in 2022 is a minor miracle given the rise in inflation and interest rates, let alone the massive increase in geopolitical risk. However, the global financial system is facing a major stress test as public and private debt soared to record levels in a past era of extremely low interest rates and high recession risks. A crisis that may erupt in an advanced economy – for example in Japan or Italy – will be difficult to contain.
It is true that after the Great Financial Crisis of 2008, tighter macroprudential regulations and tighter surveillance have reduced risks to the commercial banking sector, but they have shifted elsewhere in the financial system. For example, rising interest rates put a lot of pressure on private equity firms, which borrowed heavily to buy property for investment motivation. Now, with residential and commercial real estate prices on the verge of a sharp and sustained decline, some of these firms will likely go bankrupt.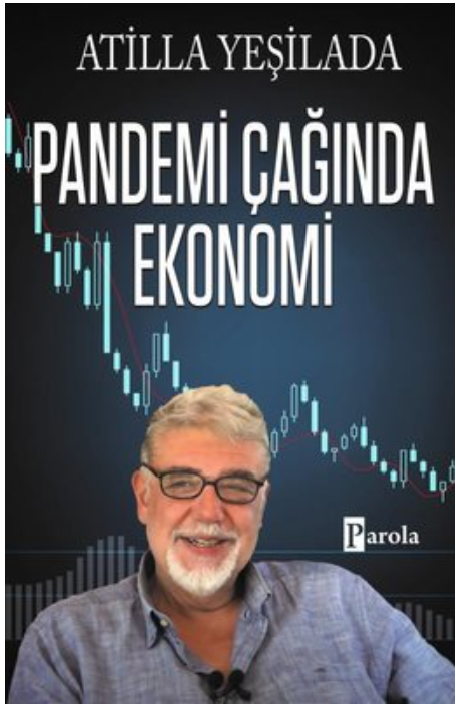 In this situation, commercial banks that provide private equity with most of the financing for real estate purchases may be in a difficult position. This has yet to happen because unregulated private equity firms are under less pressure to report depreciation on their balance sheets to their clients (market-to-market). Yet suppose interest rates remain stubbornly high even during a recession (a distinct possibility when exiting the ultra-low rate period). In this case, widespread defaults can make it difficult to maintain confidence in the financial system.
The UK's government securities and pension funds crisis that erupted in December illustrates the sort of unknowns that may arise as global interest rates rise. While former Prime Minister Liz Truss took all the blame for the near meltdown of her country's bond markets and pension system, it turned out that the real culprits were mainly pension fund managers who bet long-term interest rates wouldn't rise too quickly.
Japan, where the central bank (Bank of Japan, BoJ) has kept interest rates at zero or negative for decades, may be the most vulnerable country in the world. In addition to the ultra-low rates, the BOJ has also entered yield curve control, limiting its five-year and ten-year bond yields to around zero. Given the rise in real interest rates worldwide, the sharp depreciation of the Japanese yen, and high inflationary pressures, Japan may finally emerge from the zero-interest era.
Higher interest rates will immediately put pressure on the Japanese budget, as the country's debt accounts for 260% of GDP. To integrate the BOJ's balance sheet, roughly half of government debt purchased by the private sector is in short-term bonds. A 2% interest rate hike is manageable in a high-growth environment, but Japan's growth potential will likely diminish as long-term real interest rates continue to rise.
Japan's massive public debt limits policymakers' options to manage long-term growth. Still, the problem may be manageable, given the government's taxation powers and the possibility of paying off debt with inflation. The real question is whether there are hidden vulnerabilities that could arise in the financial sector if inflation continues to rise and Japan's real interest rates rise to US levels. While Japan's inflation expectations are currently much lower than those in the US, the US-Japan interest parity has been the norm for most of three decades.
The good news is that after almost three decades of extremely low interest rates, economic players' expectations for near-zero inflation in Japan have stabilized strongly, but that will likely change if today's inflationary pressures are prolonged. The bad news is that the persistence of these conditions could easily convince some investors that rates will never increase, or at least not increase much. This means that bets among institutional investors that interest rates will remain relatively low may become common in Japan, as has previously been the case in the UK. In this scenario, further monetary tightening could trigger financial panic, creating instability in the funds industry and increasing government budget deficits.
Another example of latent risk is Italy. In many ways, extremely low interest rates are the glue that holds the Eurozone together. In keeping with former European Central Bank President Mario Draghi's promise to do "whatever it takes" in 2012, open-ended guarantees for Italian debt were cheap when Germany could borrow at zero or negative interest rates. But this year's rapid rate hikes have changed that account. Today, Germany's economy looks the same as it did in the early 2000s, which some call the "sick man of Europe." And while the world of extremely low rates for Europe is relatively new, it should be feared that a sustained wave of monetary tightening could introduce enormous vulnerabilities, as in Japan.
If we experience a global recession before the financial crisis erupts in 2023 and beyond, the economic downturn is likely to be more moderate than expected. In an environment of negative growth, high inflation and rising real interest rates, it would be a risky move to bet on this possibility.
Source: The Looming Financial Contagion