The smartphone world is a very challenging industry. In fact, the conditions are so tough that even a world giant like Google could only reach a certain market share despite its efforts for years. Having caught a good trend with Pixel models after many trials, Google took the cheetah to the next level with the Pixel 7 series. The aim of the American technology giant is to attract smartphone users with lower budgets with the Pixel 7a.
To date, many claims have been made about the Pixel 7a. But perhaps this is the first time we've seen this phone so openly. Although the quality of the photos, which are thought to be taken from a leaked video, is not at very satisfactory levels, it was still more than enough for us to understand what kind of design the Pixel 7a will have.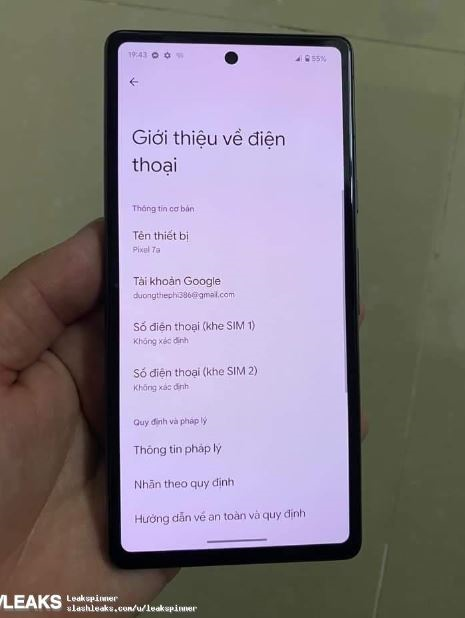 Pixel 7a displayed this time with its real design
As can be seen from the images, the Pixel 7a's screen bezel is considerably thicker than its predecessors. In other words, a person looking from the outside will be able to easily understand whether this device is 7 or 7a by paying attention to the front surface of the phone. On the other hand, the back design of the phone, contrary to expectations, seems to be very similar to the Pixel 7 models.
If the claims are true, Google may introduce the Pixel 7a, which is a highly anticipated and more budget-friendly device compared to other models in the series, in May.