Scammers are developing new ways to deceive people every day. A citizen named Aykut Yakut living in Bursa was also the victim of these fraudsters. From Yakut's phone, "Aren't you ashamed to take this picture?" There was an infected link at the bottom of the message.
Yakut caused a virus to enter his phone by clicking on this link. Then his phone was turned off. Realizing that this infected message went to the people in his contacts, Yakut realized at that moment that he had been defrauded.
Aykut Yakut, who went to the bank immediately, saw that 40 thousand liras were withdrawn from his account and 22 thousand liras from his credit card. Yakut, who filed a criminal complaint on the subject, asked the authorities for help.
Yakut, who was worth 62 thousand liras in total by clicking on a link, told about his experiences moment by moment.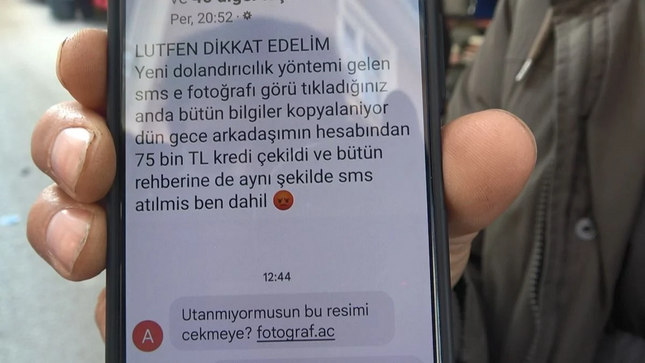 "I had a total of 76 thousand liras"
Aykut Yakut, a victim of fraudsters, said, "I had 76 thousand liras in total. I also had 27 thousand liras on my credit card, they withdraw 22 thousand liras. They also withdraw 40 thousand liras from the account. I immediately went to the bank to withdraw the remaining money in my account. Otherwise they would have taken it too."
Stating that he is in a difficult situation, Aykut Yakut said, "Now how can we trust banks? I don't trust anymore. I went to the prosecutor's office and filed a criminal complaint. I am in a very difficult situation. I am the father of two children, my house is rented. I want help from my state elders," he added.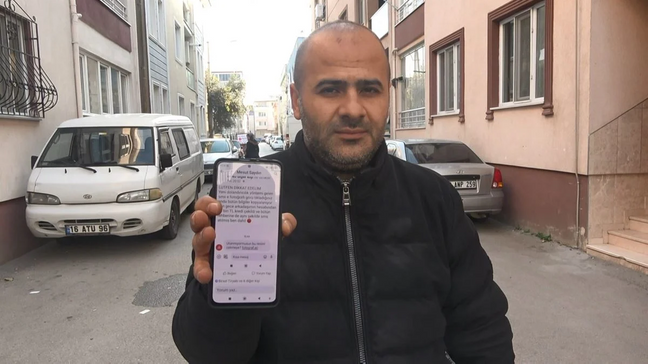 Yakut, who lost a total of 62 thousand liras to fraudsters, said, "My phone was infected with a virus and it was shut down. 22 thousand liras were withdrawn from my credit card, 40 thousand liras were transferred from my account."