Cryptocurrency exchanges completed the year with volumes close to December 2020, when Bitcoin crossed the $20,000 level for the first time.
The painful processes and bankruptcy scenarios in the crypto money exchanges brought along a difficult year. Crypto, which gained popularity during the Covid period and attracted millions of new investors, entered a long bear trend. While many projects were destroyed, some projects struggled to survive. FTX's bankruptcy marked this painful year. On the other hand, cryptocurrency exchanges closed the year with volume rates at the lowest level in the last two years.
Cryptocurrency Dropped in Volume on Stock Exchanges!
The seven-day average of cryptocurrency exchanges reached $356 million, down 47.6% from November this year. Also, volumes on crypto exchanges haven't been this low since December 2020, when Bitcoin was hovering around $20,000.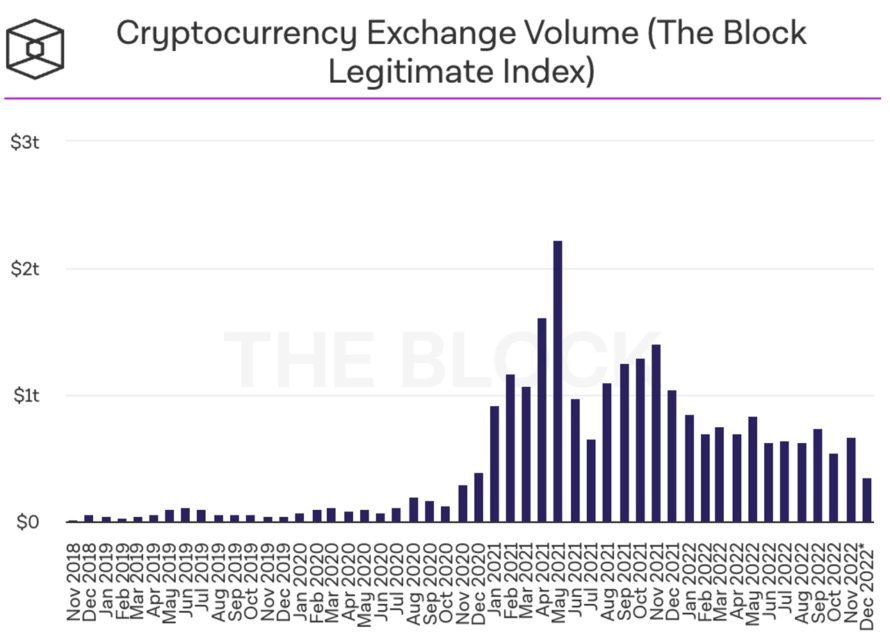 Many crypto scenarios that led to loss of confidence have led investors to withdraw from the industry. In particular, the inactivity of large wallets called whales drew attention. The year 2022 has been a year of collapse for cryptocurrencies. Bitcoin was moving at the level of 47 thousand dollars in January 2022. However, the leading cryptocurrency closed the year 2022 at the level of 16.5 thousand dollars.
With the effect of the crypto bear trend, the lack of demand on crypto exchanges was the biggest factor. Therefore, the volume level on crypto exchanges is back to two years ago.