Xiaomi introduced MIUI 14, which will be its new interface with its launch in the past weeks. The company especially mentioned the performance issue and explained that they took this into consideration when designing the interface. So which models will have the next generation interface in 2023?
MIUI 14 can be deployed to many devices
Xiaomi, one of the leading smartphone manufacturers in China, wants to distribute its new interface to quite a lot of models. While the company aims to distribute this version to current phones that are not very old, which of these models has started to emerge gradually.
The MIUI 14 interface aims to attract attention especially in terms of performance. In addition, the new widget system, super icon and many customizations will be offered to users. Without further ado, let's move on to the models that will receive the new interface;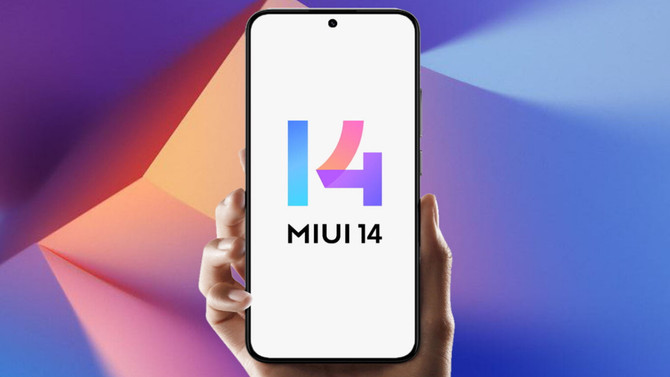 Models that will receive MIUI 14
Xiaomi 13 Pro
Xiaomi 13
Xiaomi 12
Xiaomi 12 Pro
Xiaomi 12X
Xiaomi 12 Ultra
Xiaomi 12S
Xiaomi 12S Pro
Xiaomi 12S Pro Dimension Edition
Xiaomi 12 Lite
Xiaomi 12T
Xiaomi 12T Pro
Xiaomi 11T
Xiaomi 11T Pro
Xiaomi Mi 11 Lite 4G
Xiaomi Mi 11 Lite 5G
Xiaomi 11 Lite 5G NE
Xiaomi Mi 11 LE
Xiaomi Mi 11
Xiaomi Mi 11i
Xiaomi 11i
Xiaomi 11i Hypercharge
Xiaomi Mi 11 Ultra
Xiaomi Mi 11 Pro
Xiaomi Mi 11X
Xiaomi Mi 11X Pro
Xiaomi MIX 4
Xiaomi MIX FOLD
Xiaomi MIX FOLD 2
Xiaomi Civic
Xiaomi Civi 1S
Xiaomi Mi 10
Xiaomi Mi 10i 5G
Xiaomi Mi 10S
Xiaomi Mi 10 Pro
Xiaomi Mi 10 Lite
Xiaomi Mi 10 Lite Zoom
Xiaomi Mi 10 Ultra
Xiaomi Mi 10T
Xiaomi Mi 10T Pro
Xiaomi Mi 10T Lite
Xiaomi Pad 5
Xiaomi Pad 5 Pro
Xiaomi Pad 5 Pro 5G
Redmi models
Redmi Note 11
Redmi Note 11 5G
Redmi Note 11 SE
Redmi Note 11 4G
Redmi Note 11T 5G
Redmi Note 11 Pro 5G
Redmi Note 11 Pro+ 5G
Redmi Note 11S
Redmi Note 11S 5G
Redmi Note 11 Pro 4G
Redmi Note 10 Pro
Redmi Note 10 Pro Max
Redmi Note 10
Redmi Note 10S
Redmi Note 10 Lite
Redmi Note 10 5G
Redmi Note 10T 5G
Redmi Note 10T Japan
Redmi Note 10 Pro 5G
Redmi Note 9 4G
Redmi Note 9 5G
Redmi Note 9T 5G
Redmi Note 9 Pro 5G
Redmi Redmi K50
Redmi K50 Pro
Redmi K50 Gaming
Redmi K50i
Redmi K50i Pro
Redmi K50S
Redmi K50S Pro
Redmi K40S
Redmi K40 Pro
Redmi K40 Pro+
Redmi K40
Redmi K40 Gaming
Redmi K30S Ultra
Redmi K30 Ultra
Redmi K30 4G
Redmi K30 Pro
Redmi Note 8 (2021)
Redmi 10C
Redmi 10A
Redmi 10 Power
Redmi 10
Redmi 10 5G
Redmi 10 Prime+ 5G
Redmi 10 (India)
Redmi 10 Prime
Redmi 10 Prime 2022
Redmi 10 2022
Redmi 9T
Redmi 9 Power
Redmi Note 11E
Redmi Note 11E Pro
Redmi Note 11T Pro
Redmi Note 11T Pro+
Poco models
Poco M3
Poco M4 Pro 4G
Poco M4 5G
Poco M5
Poco M5s
Poco X4 Pro 5G
Poco M4 Pro 5G
Poco M3 Pro 5G
Poco X3 / NFC
Poco X3 Pro
Poco X3 GT
Poco X4 GT
Poco F4
Poco F3
Poco F3 GT
Poco C40
Poco C40+