Xiaomi's MIUI, which has its own place among Android interfaces, offers advanced functionality and practical use. In this respect, Xiaomi, which received the support of many users, announced that it would turn to functionality and performance with MIUI 14.
The company aims to send the stable version of MIUI 14 to 9 models that have already been determined. Here are the details.
MIUI 14 stable version is coming for 9 models
The MIUI 14 interface has been very curious by Xiaomi users since it was introduced. The company, which especially wants to satisfy its users with new design developments, does not want to be left behind in terms of performance. Xiaomi's MIUI team announced that with the new version, MIUI 14 will use less system resources.
Xiaomi will soon introduce the new interface for 9 models, which has significantly increased its performance. The MIUI China team is releasing updates very quickly in its homeland, although not for the global market. It is known that MIUI 14 Global will be introduced in January-February, but the first stable version will be released in China. Currently, the stable MIUI 14 update is being tested for many smartphones, while Xiaomi's aim will be to provide users with the best MIUI experience.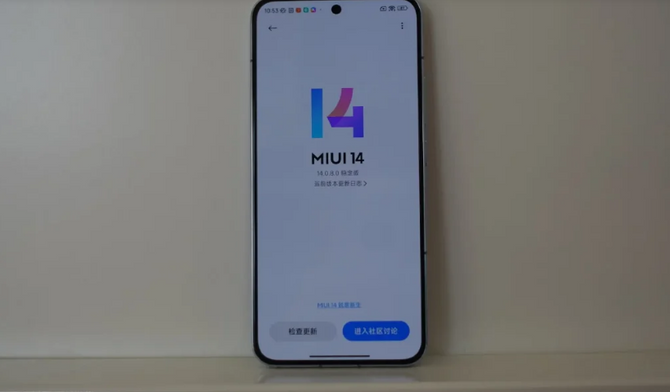 MIUI 14 will be compatible with both Android 12 and Android 13. In this way, devices running the old Google Android version will be able to use the new interface. 9 models that will receive the MIUI 14 interface have been announced. Here are 9 models;
Redmi Note 10 Pro 5G / POCO X3 GT V14.0.2.0.TKPCNXM (chopin)
Xiaomi CIVI 2 V14.0.3.0.TLLCNXM (ziyi)
Redmi K40 Pro / Pro+ V14.0.3.0.TKKCNXM (haydn)
Xiaomi 12X V14.0.3.0.TLDCNXM (psyche)
Xiaomi Mi 11 Ultra V14.0.4.0.TKACNXM (star)
Xiaomi Mi 11 V14.0.7.0.TKBCNXM (venus)
Redmi K40 / POCO F3 V14.0.3.0.TKHCNXM (alioth)
Redmi Note 11 Pro / Pro+ V14.0.3.0.TKTCNXM (pissarro)
Xiaomi MIX 4 V14.0.1.0.TKMCNXM (odin)
Do not forget to follow us for Xiaomi news.