DeFi asset Cardano (ADA) is entering the Christmas season and is still among the top ten cryptocurrencies by market cap. This is despite the recent price fluctuations. Cardano's network is still expanding strongly despite being hit hard by the consequences of the FTX disaster.
The algorithm determines the Cardano price for Christmas day 2022!
Leveraging an open-source machine learning framework, NeuralProphet's PyTorch-based price prediction algorithm predicts the value of the ninth most valuable asset based on market cap will increase by 45.8% through December 25, 2022.
At the time of publication, ADA was priced at $0.3016; The deep learning algorithm predicts it will trade at $0.43 by Christmas Day.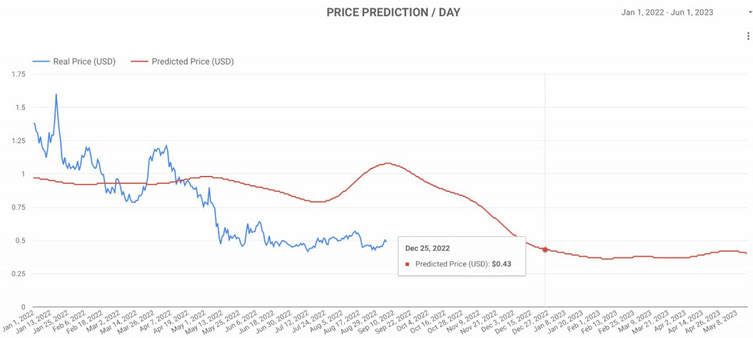 Cardano algorithm price prediction December 25, 2022. Source: Cardano Blockchain Insights
ADA price analysis
As the cryptocurrency market has been showing signs of recovery lately, investors are looking at the performance of assets like ADA to make predictions about the price of ADA next month.
According to statistics, Cardano's current price in circulation is $0.3016, down 3.04% in the last 24 hours and down 3.14% from the previous week. Cardano's total market cap is currently $10.4 billion.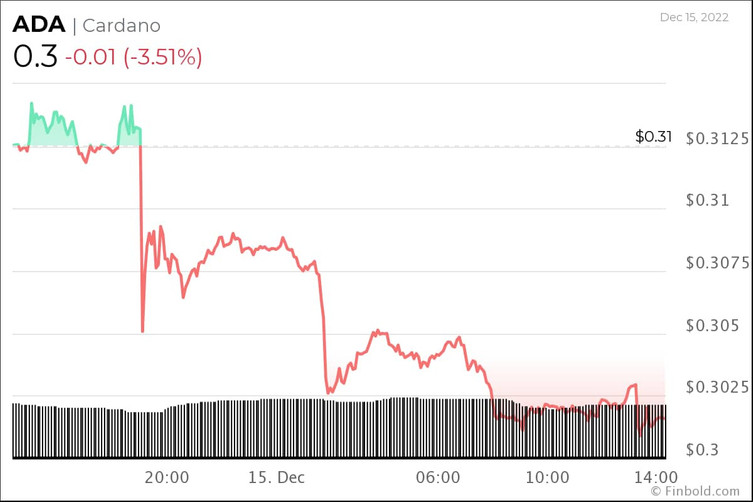 Cardano 1 day price chart. Source: Finbold
Cardano network development
Despite the technically bearish prediction of 1-week indicators, traders may be more optimistic in the long run when they consider network development. Indeed, Cardano has added more than 20,000 new staking addresses on average per month for over a year.
Moreover, Cardano's wallet growth continued to accelerate during the collapse of FTX, adding 30,000 wallets in one week. In addition, the number of Cardano-based smart contracts grew by over 300% for the first time, exceeding 4,000.
Finally, the Cardano network continues to outperform all other crypto platforms in its monthly development event. For example, Cardano recorded the highest development activity in November, according to analysis by the on-chain market intelligence platform Santiment.
Disclaimer: The content on this site should not be considered investment advice. Investment is speculative. When investing, your capital is at risk.