The world economy appears to be entering a challenging period in which interest rates will be higher, geopolitical tensions will increase and uncertainties will be more pronounced, says Bloomberg's report, "Economists Fret Over Perils Ahead for Global Growth." According to the news, while economists' concerns about the future are rising, many of them admit that they are inadequate in making predictions.
The message from the prestigious American Economic Association's (AED) annual meeting in New Orleans this year was a warning of uncertainty, vulnerability and a new age. Leading economic figures, including former US Treasury Secretary Lawrence Summers, former International Monetary Fund chief economist Kenneth Rogoff and former Bank of England policymaker Kristin Forbes, have warned the world of the dangers that lie ahead.
There is a consensus that the era of extremely low interest rates and rapid Chinese growth is over. Investors and policymakers will instead face a new world of intensifying US-Chinese competition and dangerous debt booms more frequent.
"We have entered an era of many shocks," said Rogoff, a Harvard University professor. "We may be at a turning point for the global economy."
Warnings of long-term problems are in stark contrast as investors are becoming a little more hopeful of the Federal Reserve's ability to rein in very high inflation without causing a recession. Stocks and Treasury papers rose after the Labor Department's employment report on Friday showed wage gains had slowed last month. This week, as the S&P500 continued its rally, Emerging Markets including Turkey stumbled. In general, we are in a market atmosphere where global fund managers quickly buy up the good news and pass on the bad news as usual.
Conflicting Recommendations from Economists
Reflecting this uncertainty, economists gave conflicting advice to the Fed. Nobel laureate Joseph Stiglitz said that tightening credit conditions will hurt the economy; He warned that the supply shocks from the Covid-19 pandemic and Russia's invasion of Ukraine would not do much to curb inflation caused by it.
On the contrary, IMF chief economist Pierre-Olivier Gourinchas emphasized the importance for the credibility of the Fed and other central banks to remain determined to beat inflation even as unemployment rises. But he acknowledged that the outlook was too vague.
"Because this pandemic is so unique, it's hard to have firm expectations of how things will evolve over time," Fed governor Bostic, who was absent from the votes this year, said in a speech at the AED meeting on Friday.
While then-AED President Olivier Blanchard advocated a long period of low interest rates at the 2019 conference, new factors – including rising budget deficits, public debt and future investments to combat climate change – have kept interest rates since the 2007-09 financial crisis, according to Rogoff and Summers. will rise above the prevailing lows.
"My guess is we're not going back to the secular era of stagnation," Summers, a Harvard University professor and Bloomberg Television commentator, told fellow economists on Saturday.
This determination will have major implications for markets and the economy. According to Rogoff, interest rates, which have been historically low for so long, were one of the main reasons why home and stock prices rose so much. The zero-interest environment also facilitated the government's massive borrowing to combat the epidemic.
New Vulnerabilities Are Forming
Forbes, a Massachusetts Institute of Technology professor and former BOE policymaker, said policy responses to Covid-19 "bring new vulnerabilities and risks."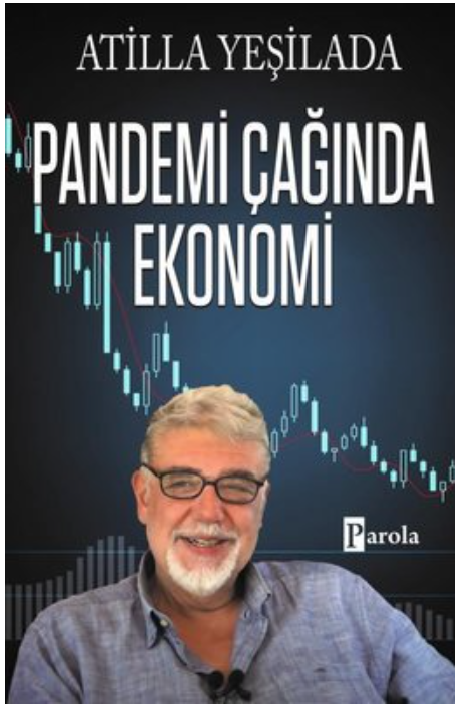 While the huge increase in public debt once again brought the risk of financial crisis to the agenda, interest rates that hit the bottom with the epidemic created asset bubbles that could burst. Such excesses can manifest themselves "sooner or later" when the cost of credit skyrockets, he said.
Another impending tectonic shift is the sharp slowdown in China's long-term growth that has fueled the global economy in recent years, Rogoff said.
While the country's economy should take a leap this year with the end of Covid Zero restrictions, Rogoff highlighted the deeper challenges associated with the Chinese growth model, which relies heavily on excessive infrastructure spending and an inflated real estate sector to boost gross domestic product. His calculations show that housing prices in smaller Chinese cities, which account for more than 60% of the country's GDP, have already fallen by 20%.
The slowdown in China is unlikely to dampen competition between the Communist Party-ruled country and the United States on everything from computer chips to the military balance in the Pacific.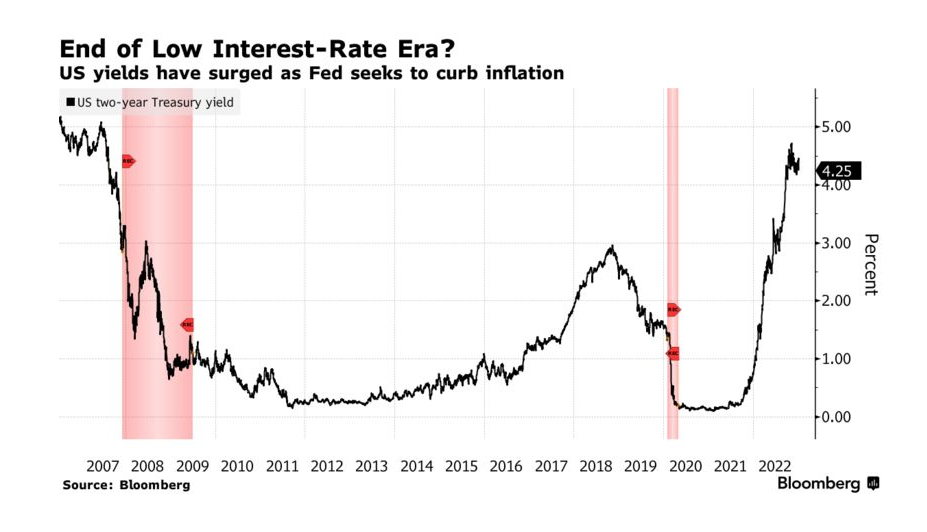 Barry Eichengreen, economist at the University of California at Berkeley, warned that a conflict between the United States and China over Taiwan could trigger economic shocks "several times greater" than those after Russia's invasion of Ukraine.
Source link is here